Dr. Arthur Fields received his Bachelor and Dental degrees from Temple University and his pediatric specialty training at Columbus Children's Hospital/The Ohio State University. He spent 2½ years in Europe in the U.S. Army. He is a member of the NJ Academy of Pediatric Dentistry (where he was an officer for over 20 years), the American Academy of Pediatric Dentistry, American Dental Association and a fellow of the American Society of Dentistry for Children. Dr. Fields has been a guest lecturer at Temple University Dental School, the 87th Medical Group at McGuire Air Base/Fort Dix and Newark Beth Israel Hospital, as well as many local medical, school and community/parent groups.

Dr. Fields lives in Yardley with his wife; his three daughters live across the U.S. He is a past-president of his local civic association and synagogue and was a soccer coach until his daughters became better players than he. He enjoys biking, model railroading, traveling (especially national parks) and his grandchildren.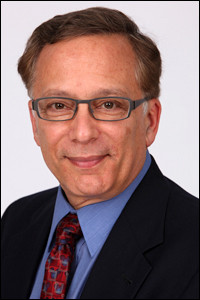 © 2017 Hamilton Dental Associates. Created and Designed by Hollyrock/Miller
Hamilton Dental Associates complies with applicable Federal civil rights laws and does not discriminate
on the basis of race, color, national origin, age, disability or sex.